Hi friends 👋,
Welcome to another dose of design and tech in the hospitality and retail world. 
Ok, let's get to it.
Hi friends 👋, Welcome to another dose of design and tech!
- - - -
☼ 1/9 - Tableware gets a new innovation with walnut shell materials becoming the new normal. Designers are becoming more aware of the value of a more in-depth, process-oriented approach. One such Korean designer observed the staple use of tableware in people's lives and created a 100% natural material as an alternative to glass, ceramics, and other traditional raw materials used to manufacture tableware. NOS is a mixture of walnut shells, pine resin, and Canauva Powder. It presents new CMFs with diverse colors, patterns, and light transmission as a result of grinding enormous volumes of walnut shells into various sizes. The primary binding agent is pine resin. Designer: SooA Choi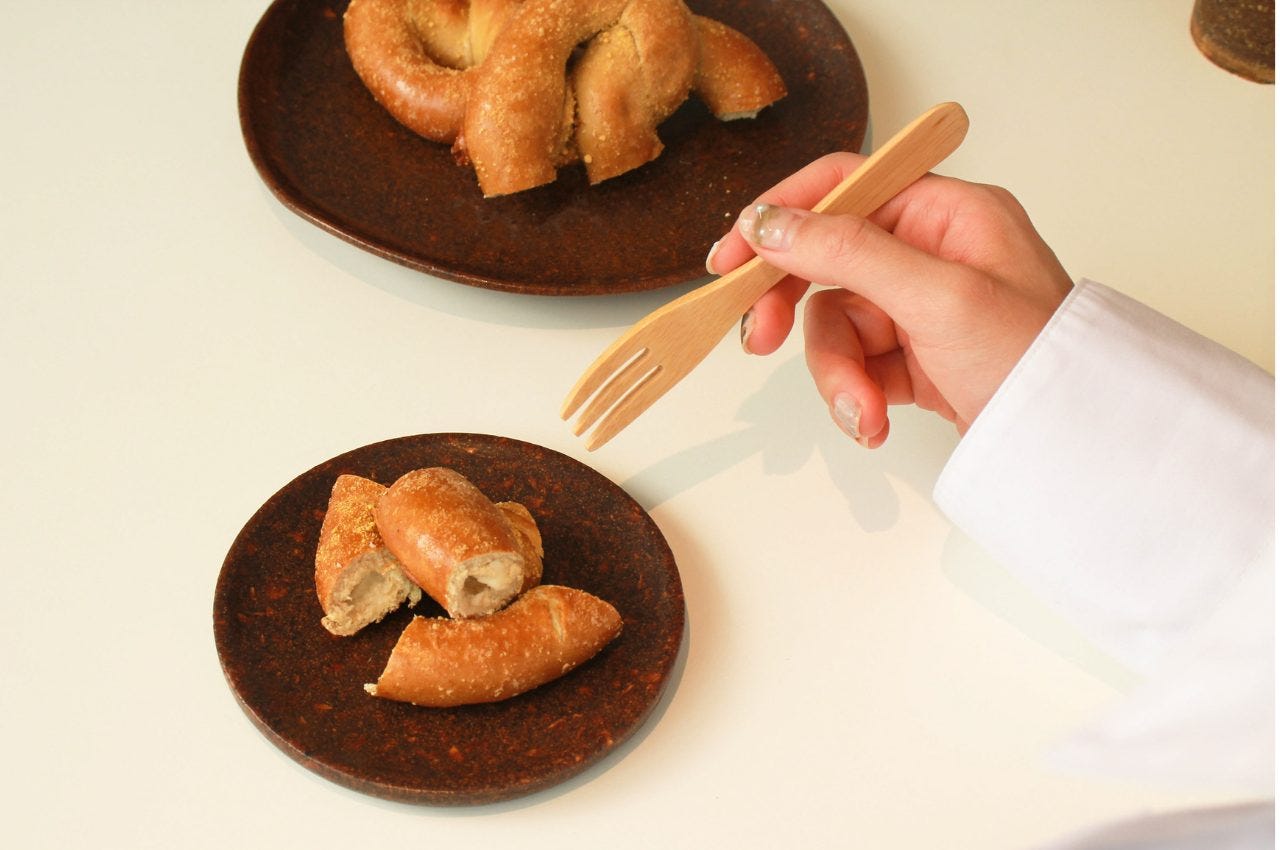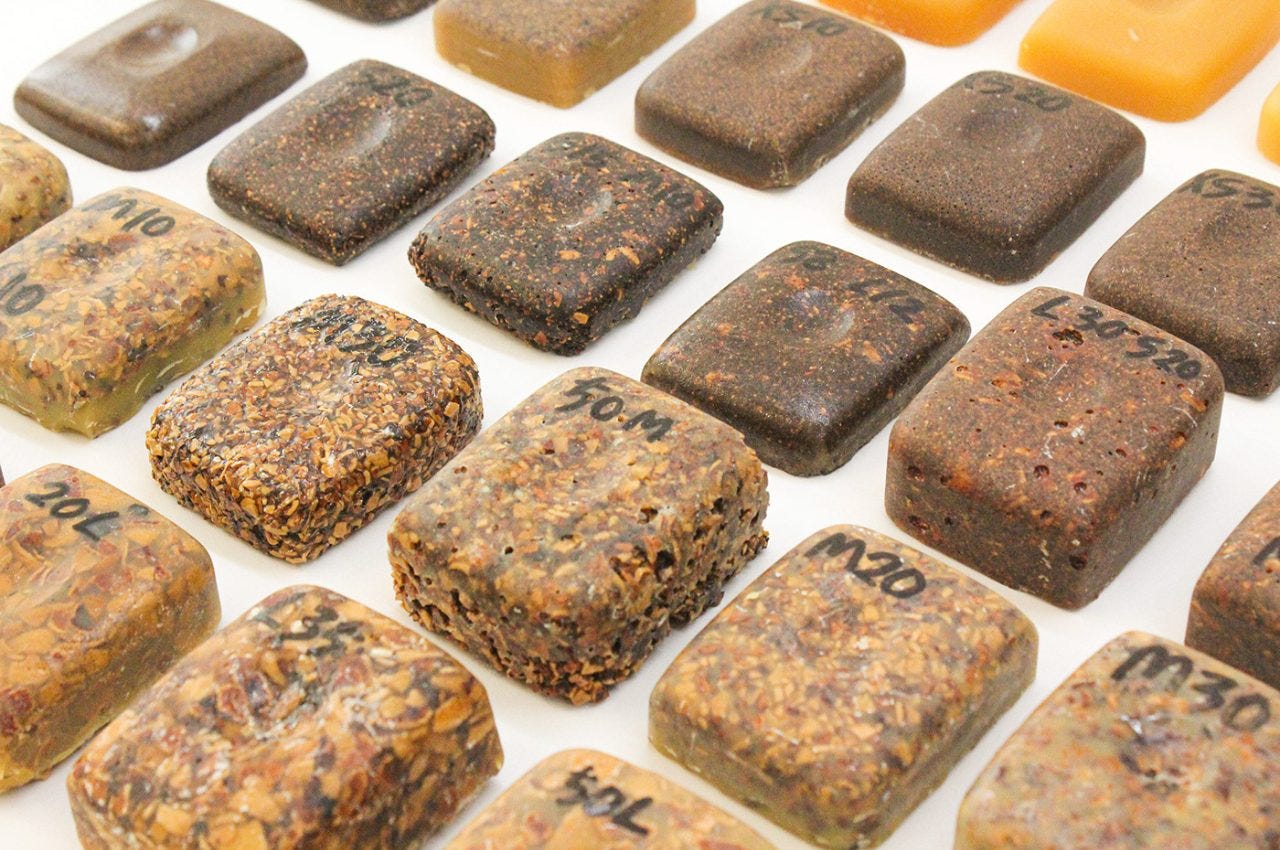 - - - -
2/9 - Davy Denduyver on his "no nonsense" typographic branding for Onslow restaurant. While the initial round of ideas looked very similar to the final result, they also featured an illustrative element; the couple who were opening the restaurant really wanted a "mascot of sorts". But, in line with the no-nonsense approach, Davy convinced them a strictly typographic approach would suit. And so, Davy persuaded a type-heavy look, one that juxtaposed more classic fonts with a more modern wordmark. Learn more
- - - -
3/9 - Space10 to close after 10 years of driving innovation at IKEA. Space10 co-founder Simon Caspersen said that the studio had "over-delivered" on the objectives set out when the studio first formed in 2014. "Innovation wasn't really on the agenda at IKEA when we first started," he said. "One of the primary purposes of Space1o was to spark that innovation culture, which has really happened. It is a very different company now than when we first started." Learn more
- - - -
4/9 - AI-driven robot taking over my mom's job". There is a chronic shortage of personnel everywhere. This can help. Watch Video.
- - - -
5/9 - Brand Brothers design the bakery new brand identity. Located a stone's throw from Atelier P1, the now famous bakery on rue Marcadet (Paris 18th, identity pr Brand Brothers) P1 Bouche is a place that serves generous, family-style bakery cuisine, offering a unique culinary experience for breakfasts, brunches, lunches and snacks. P1 Bouche showcases the fine products of Atelier P1, crafted just metres from the restaurant, offering a variety of flavours and culinary inspirations from around the world. Learn more
- - - -
6/9 - Frozen assets. The company launched its own specialist freezer, the ArtLock, for restaurants, shops and caterers, and has a food lab where it is testing every type of food for its freezing potential. Complicated dishes can be frozen in their entirety, allowing a chef's original presentation to be preserved. Food waste is also reduced and the period that frozen dishes can be stored is lengthened. Learn more


- - - -
7/9 - Screenly makes it easier to build interactive apps for its digital signage platform. "At Screenly, we've managed screens at scale for over a decade. We have solved all these complexities," Screenly CEO Viktor Petersson said. "With Edge Apps, we enable developers to concentrate on crafting their applications using well-established web tools. We manage the intricacies, from device management to security patches, aiding businesses in reducing expenditures and expediting their time to market." Learn more.
- - - -
8/9 - Phone-free Spaces "The highest and most beautiful things in life are not to be heard about, nor read about, nor seen but, if one will, are to be lived."– Søren Kierkegaard. Learn more
- - - -
8/9 - Paul Bocuse's Granson! Inside the Chocolate factory of the most famous french cake, Le gâteau Président de Bernachon!. Watch video
- - - -
9/9 - How to make plates fit for Michelin-starred restaurants! From preparing chunks of clay, to cutting and molding shapes, to firing and glazing each piece — all individually and by hand — Jono Pandolfi and his team make gorgeous products that get shipped to notable restaurants like New York City's NoMad hotel and Eleven Madison Park. Learn more.