In a world where convenience and efficiency reign supreme, the intersection of technology and commerce is taking giant strides. As we delve into 2023, the forefront of this transformation is occupied by a select group of groundbreaking card readers and terminals. These powerful tools are not just facilitating transactions; they're reshaping the very essence of how businesses, especially in the retail and restaurant sectors, operate.
- - - - - - - - -
1. Zettle by PayPal: PayPal's Tech-Powered Frontier
Leading the charge is Zettle by PayPal, a name synonymous with trust and innovation. With robust solutions designed for modern businesses, Zettle leverages the strength of PayPal to offer seamless payment processing. Its versatility and security are redefining how retailers and restaurants approach transactions, ensuring that customers can pay with ease, while businesses can trust in the robust PayPal infrastructure.
Taking payments: Same rate per transaction for major cards and mobile wallets, even American Express. 1.75%
Zettle by PayPal POS app: nFrom the sales floor to the back office, our no-additional-cost app can help simplify your day to day. Point-of-sale software features:
Manage products and inventory
Create and redeem gift cards for your business
View real-time sales reports
Sell across channels with integrations
Track staff performance
Zettle Card Reader 2: Our mobile card reader takes quick card and contactless payments for in-store and on-the-go sales. No monthly fee, 1.75% transaction fee. From £29
Reader 2 + Dock 2
Reader 2 + Dock 2: (first reader )£68.
Reader 2 + Dock 2 (each additional Reader): £98
Zettle Reader 2 (additional reader): The Dock 2 locks the Reader 2 into place and charges in-dock all day long. No hardware rental fees, no lock-in contracts. All prices excluding VAT. Delivery fees and terms apply. £29 Reader 2 offer for new business users only. The card reader pairs to your smartphone or tablet via Bluetooth.
Learn more about Zettle by Paypal with a Wisk-it Expert
- - - - - - - - -
2. SumUp: The People's Choice for Payment Simplicity
SumUp continues to be a game-changer. Its user-friendly card reader has made card payments accessible to even the smallest of businesses. With a transparent fee structure, SumUp empowers local retailers and eateries, demonstrating that simplicity can truly be revolutionary. It's essential to remember that fees can differ significantly by country, underlining the importance of finding tailored solutions for your specific location.
Payment Options:
No contract: Only pay a small transaction fee of between 1.69 and 2.5% when you take a payment with SumUp products. No monthly charges or contractual obligations. £0 Monthly cost
SumUp One: Sign up to our subscription plan and enjoy 0.99% transaction fees, discounted hardware, and exclusive perks. Plus, you can cancel anytime. £29 Monthly cost
POS Pro: We offer bespoke plans for all-in-one POS systems with custom fees and monthly costs. Want a solution with integrations, table management, and full reporting? £49.99 Monthly cost from
Detailed transaction fees per option: here 
SumUp Air: A low-cost card reader that pairs with your smartphone. Its long battery life makes it a great option for busy venues. Get it for £39*
Solo: A card reader with an intuitive touch-screen. View your sales history and give refunds directly from the device. No smartphone required. Get it for £79*
Solo and printer: Everything you need to process payments and print receipts on the go. No smartphone required. Get it for £139*
POS Lite: Simplify your checkout with the out-of-the-box POS by SumUp. Take payments, organise items, track sales, and more. Get it for £349*
Learn more about SumUp with a Wisk-it Expert
- - - - - - - - -
3. Revolut Reader: The Fresh Face with Fintech Love
Revolut, an adored fintech brand, is venturing into the card reader world. Although relatively new, Revolut Reader has the potential to redefine payment processing. With its innovative approach and the trust garnered from its fintech services, this newcomer promises exciting possibilities and disruptions in the industry. Stay tuned for the unfolding story.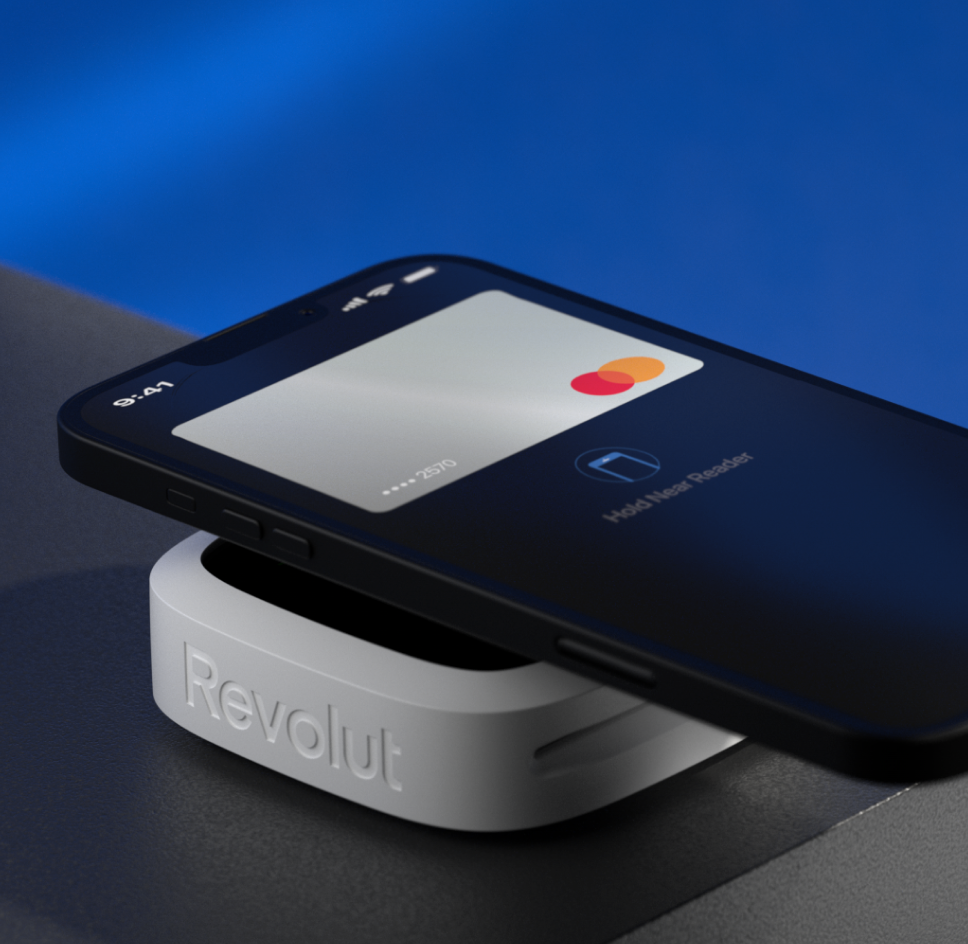 Payment processing fees: With one integration to Revolut, you can access multiple payment options to expand your customer reach. In-person card payments
UK consumer cards: 0.8% + £0.02
All other cards: 2.6% + £0.02
£0 Monthly fees
Learn more about Revolut Readers with a Wisk-it Expert
- - - - - - - - -
4. Stripe: Elevating E-Commerce Experiences
Stripe, a behemoth in online payment solutions, has extended its influence into physical spaces. The result is an all-encompassing approach that blends e-commerce and in-store payments seamlessly. For restaurants and retailers operating in both digital and physical realms, Stripe's offerings bring unrivalled flexibility.
In-person card processing: Accept in-person payments, including credit cards, debit cards and digital wallets.
Unify online and offline channels
Scale globally with one integration
Customise your payment experience
Streamline reporting
1.4% + €0.10: per successful charge for EEA cards
2.9% + €0.10: per successful charge for non-EEA cards
Tap to Pay: Accept in-person contactless payments directly on a compatible mobile device – no additional hardware required. €0.10 per authorisation

Point-to-point-encryption: Access PCI-certified point-to-point-encryption (P2PE) for additional security required in certain industries. All Terminal transactions are encrypted by default. €0.05 per authorisation.
Card readers
Pre-certified card readers with cloud-based fleet management to streamline device fulfilment and logistics at scale.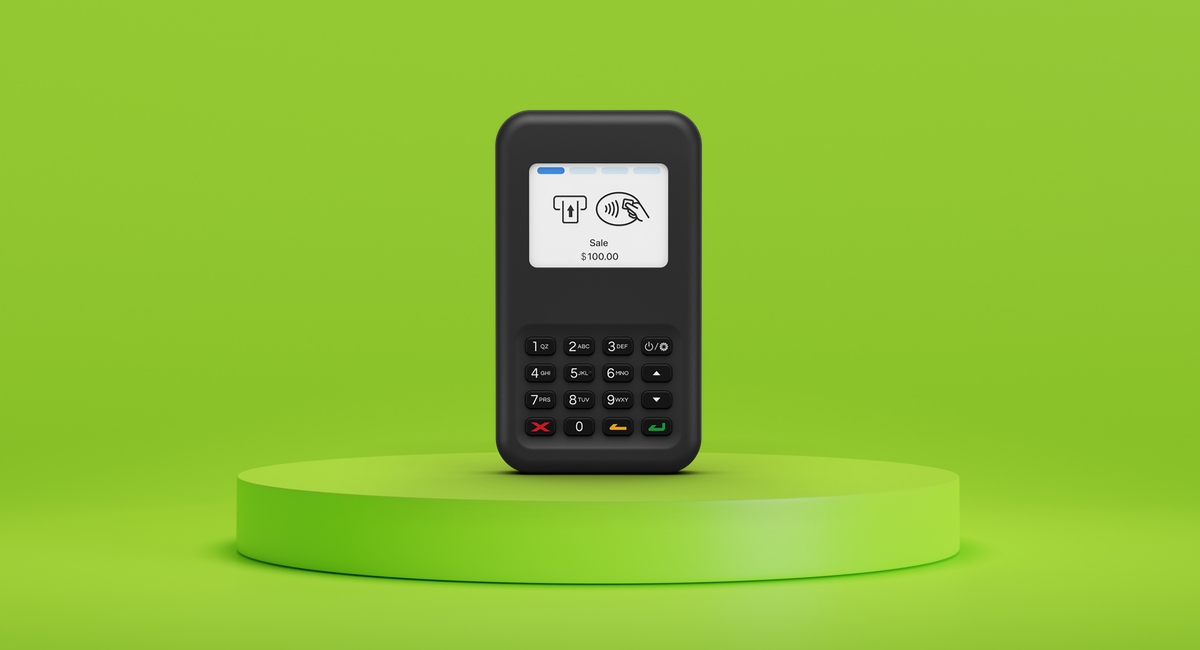 BBPOS WisePad 3: €59.00.Excl. VAT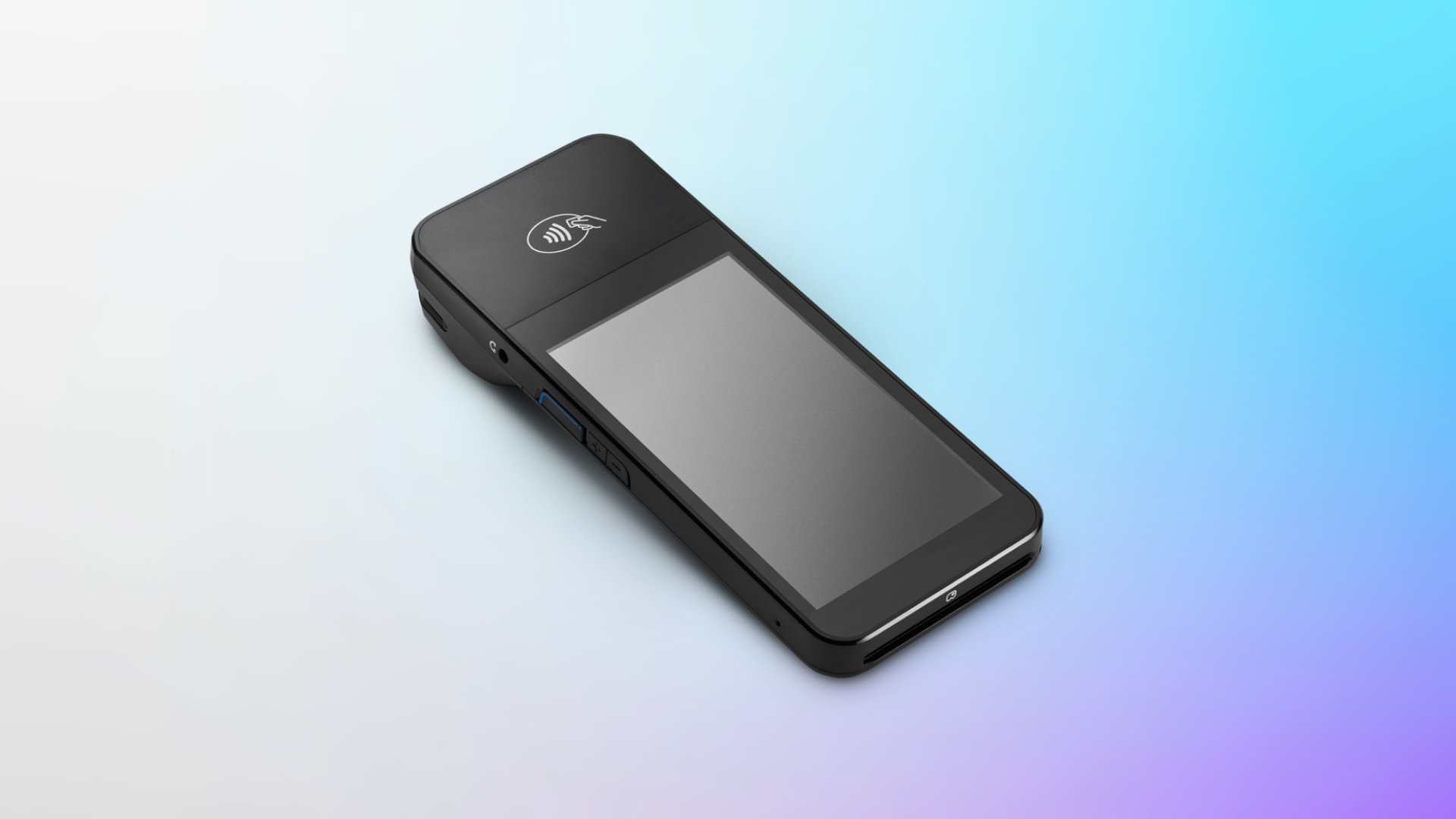 BBPOS WisePOS E: €199.00: . Excl. VAT
Stripe launches Stripe Reader S700, a customizable smart reader
Stripe Reader S700, Stripe's new smart reader, allows businesses to accept payments and use pre-built elements to collect customer details like signatures and email addresses, or run custom apps directly on the device. Stripe Reader S700 will be available this summer in the US and by the end of the year in all 23 countries where Stripe Terminal is available.
Learn more about Stripe readers and terminals with a Wisk-it Expert
- - - - - - - - -
5. Shopify: Streamlining Business Integration
Shopify is renowned for its comprehensive e-commerce platform. In 2023, its payment terminals continue to redefine how businesses integrate online and in-store operations. This comprehensive approach empowers retail and restaurant businesses to thrive under a unified umbrella.


FOR CASUAL SELLERS: Start selling at pop-ups, markets, and more with foundational features for selling in person and online.

€5 EUR /month + 1 POS Lite location included
Credit card rates: 5 % + €0.00 in person
FOR RETAIL BUSINESSES: Sell in store with features to manage staff, inventory, and customers and tools for a simple online presence.

€79 EUR /month & 1 POS Pro location included
Credit card rates: 1,7 % + €0.00 in person
Card Terminals
Shopify POS Go:£299.00: The POS Go is a all-in-one point-of-sale instrument designed for efficient, quick, and user-friendly in-store transactions. This compact device acts as a POS terminal, barcode scanner, and card reader, facilitating effortless payment processing without requiring any supplementary hardware.
Shopify Tap & Chip Card Reader: $50.00: This device accepts both chip and contactless payments and supports major payment methods such as Visa, Mastercard, American Express, Discover, Apple Pay, and Google Pay. The device can be connected wirelessly to your tablet or mobile phone and is designed to be comfortable to hold and easy to take with you wherever you're selling.
Learn more about Shopify with a Wisk-it Expert
- - - - - - - - -
6. Square: The Powerhouse of Accessibility
Square, a household name, has democratized payment processing. Its iconic card reader transformed smartphones and tablets into formidable payment terminals. Whether you're a startup or an established business, Square's accessible solutions ensure that no one is left behind.
Square Reader (2nd generation): The chip and PIN and contactless card reader for every business. Upfront cost: £19 + VAT. 1.75% per in-person payment. Get a custom rate: We can create custom pricing for some businesses that process £200K+ in card sales.
Square Terminal: Upfront cost: £149 + VAT Or six interest-free payments of £25*. 1.75%. Per chip and PIN or contactless payment taken on Square Terminal. 
Square Register: Pricing: £50 + VAT/month. As 12 interest-free instalments* or £599 + VAT. 1.75% Per contactless or chip and PIN transaction taken on Square Register.
Learn more about Square with a Wisk-it Expert
- - - - - - - - -
It's worth emphasizing that payment fees can vary widely from one country to another. Thus, it's paramount for businesses to consult with these providers for tailored, bespoke solutions that cater to their unique needs and regional requirements.

These six revolutionary card readers and terminals are emblematic of the ongoing evolution in commerce. As we journey through 2023, the focus remains on creating seamless, secure, and accessible transaction experiences for both businesses and customers. The marriage of technology and commerce continues to redefine the landscape, ensuring that staying at the forefront of these developments is a necessity for any forward-thinking business.
⚠️  Would you like some help with your Card Reader, Terminals and Register research? Wisk-it experts will help you find the right product and get the preferential fees. Contact us